One 64oz blending jar



One steel motor base



Blender manual



Blending recipe (over 250 pages)




1 year of warranty for the steel motor base



Dimension: 39cm x 19cm x 21cm



Weight: 7 lb




USA



For more details, please call our service hotline (852) 2763 1488.




HP3A Multi-functional Blender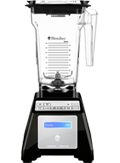 Release nutrients entirely with powerful blending vortex


Fruit and veggie contains a great amount of natural anti-oxidants, enzymes and phytochemcials that help our immune system to work properly. The abundance of phyochemicals usually exits in the fruit peels, fiber and seeds that may not allow us to obtain through normal chewing and digestion.



Fans of raw foodism have started using blenders with high horsepower to blend fresh and healthy fruit juice. The power of these blenders is usually strong enough to make the food particles become smaller and allow the enzyme and photochemicals more bio-available to us.


Why choosing

multi-functional blender?


High Horsepower & Heaviest-duty Blade


Possessing Powerful commercial quality (1500W)! It's 3 HP direct drive motor spins blade at 29,000 rpm. The Widest, Heaviest-Duty Stainless Stain Blade crushes the cell and fiber of food in a jiffy, making food more bio-available to our body to help soothing food allergy!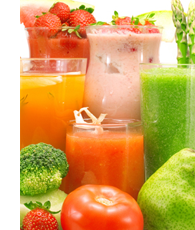 Smart-Touch Technology, Easy to Use


Smart-Touch technology™ allows blending process by one touch. 25 pre-programmed cycles, 10 speed controls and 4 changeable pre-set buttons are provided. Recipes turn out perfect every time, bringing the best taste, texture and speed to reduce oxidizing the food.


Wet & Dry Milling in a BPA-free Jar


HP3A can do wet or dry mills with the same jar, saving your time and space in the kitchen. The virtually unbreakable jar is BPA-free, offering greater chemical resistance, safeguard the health of your family.


An All-in-One Machine of Professional's Choice


HP3A makes a wide range of food and drinks.

are widely used by blending professionals in the best coffee shops, juice bars and restaurants around the world, with quality assured.



The blending jar does not contain the following ingredients

| | |
| --- | --- |
| BPA | |
| | Suitable for blending with hot or cold water |

Customers choosing the above product also have interest in the following product